[fullwidth background_color="#f6f6f6″ background_image="" background_parallax="fixed" enable_mobile="no" parallax_speed="0.3″ background_repeat="no-repeat" background_position="left top" video_url="" video_aspect_ratio="16:9″ video_webm="" video_mp4="" video_ogv="" video_preview_image="" overlay_color="" overlay_opacity="0.5″ video_mute="yes" video_loop="yes" fade="no" border_size="1px" border_color="#e5e4e4″ border_style="solid" padding_top="20px" padding_bottom="20px" padding_left="0px" padding_right="0px" hundred_percent="no" equal_height_columns="no" hide_on_mobile="no" menu_anchor="" class="dark" id=""][fusion_text]
30% OFF Regent Seven Seas Cruises: Limited Time Offer
[tooltip title="Call Today! (808) 538-1900″]Limited Time Offer[/tooltip] on select RSSC itineraries.The Most Inclusive[tooltip title="Special Ends Jan. 31st!"] Luxury Experience[/tooltip].
[/fusion_text][/fullwidth][fullwidth background_color="#fff" background_image="" background_parallax="fixed" enable_mobile="no" parallax_speed="0.3″ background_repeat="no-repeat" background_position="left top" video_url="" video_aspect_ratio="16:9″ video_webm="" video_mp4="" video_ogv="" video_preview_image="" overlay_color="" overlay_opacity="0.5″ video_mute="yes" video_loop="yes" fade="no" border_size="1px" border_color="#f6f6f6″ border_style="solid" padding_top="30px" padding_bottom="20px" padding_left="0px" padding_right="0px" hundred_percent="no" equal_height_columns="no" hide_on_mobile="no" menu_anchor="" class="" id=""]
[fusion_text]
Offer Ends Jan. 31st!
[/fusion_text][separator style_type="single" top_margin="5″ bottom_margin="25″ sep_color="" border_size="" icon="" icon_circle="" icon_circle_color="" width="" alignment="" class="" id=""][fusion_text]
[/fusion_text][fusion_text]
Up to 30% discount on select Regent Seven Seas Cruises itineraries. This is a Limited Time Offer so please contact us immediately for details.
Regent Seven Seas Cruises is the most inclusive luxury cruise experience and she features the Most Luxurious Ship Ever Built™ the Seven Seas Explorer.
Seize this opportunity and we at Travel Specialists will provide you the best vacation, travel experience and service possible.
[/fusion_text][separator style_type="none" top_margin="15″ bottom_margin="" sep_color="" border_size="" icon="" icon_circle="" icon_circle_color="" width="" alignment="" class="" id=""][separator style_type="single" top_margin="10″ bottom_margin="30″ sep_color="" border_size="" icon="" icon_circle="" icon_circle_color="" width="" alignment="" class="" id=""] href="#" data-color-override="false" data-hover-color-override="false" data-hover-text-color-override="#fff">
Button Text
[fusion_text]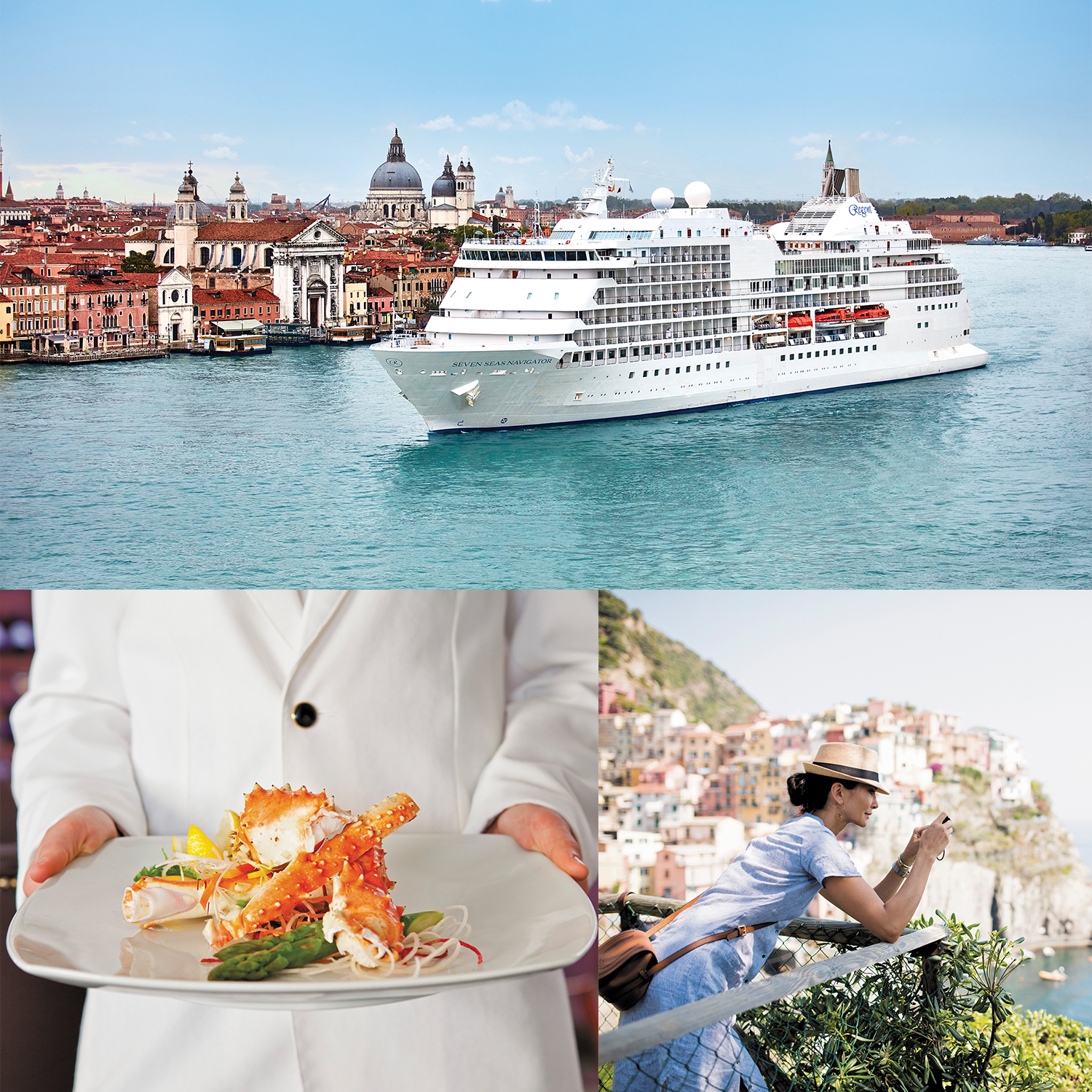 [/fusion_text]
[one_full last="yes" spacing="yes" center_content="no" hide_on_mobile="no" background_color="" background_image="" background_repeat="no-repeat" background_position="left top" hover_type="none" link="" border_position="all" border_size="0px" border_color="" border_style="solid" padding="40px" margin_top="" margin_bottom="" animation_type="0″ animation_direction="down" animation_speed="0.1″ animation_offset="" class="" id=""][fusion_text]
REQUEST A CALL
[/fusion_text][/one_full][/fullwidth][fullwidth background_color="#fff" background_image="" background_parallax="fixed" enable_mobile="no" parallax_speed="0.3″ background_repeat="no-repeat" background_position="left top" video_url="" video_aspect_ratio="16:9″ video_webm="" video_mp4="" video_ogv="" video_preview_image="" overlay_color="" overlay_opacity="0.5″ video_mute="yes" video_loop="yes" fade="no" border_size="1px" border_color="#f6f6f6″ border_style="solid" padding_top="0px" padding_bottom="0px" padding_left="0px" padding_right="0px" hundred_percent="yes" equal_height_columns="no" hide_on_mobile="no" menu_anchor="" class="" id=""][fusion_text]

[/fusion_text][/fullwidth]