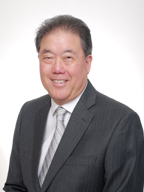 Rodney Lau
President
Debbe and I began Travel Specialists in 1995 to focus on luxury cruising and travel. We felt that if we listened to our clients and understood what was important to them, we would be able to provide wonderful adventures. From beginning to end we strive to deliver a seamless and fully crafted travel experience. We bring our years of experience and knowledge to bear when advising and creating those indelible travel memories for you. We look forward to the opportunity of serving you.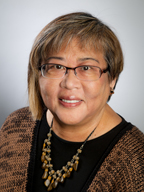 Debbe Lau
Vice President
I had been in the retail business my whole life, starting at Ethel's while in high school, then Liberty House, McInerny, and then Guava Lane and Vis-à- Vis with my partners. When I sold my stores in 1994 and started working with Rodney, I felt there was a wonderful opportunity in luxury cruising and travel. Rodney took his first cruise on the Seabourn Legend and the next year we cruised on the Radisson Diamond. We have taken over 30 cruises and tours and are committed to applying our experience and knowledge in assisting with your travel dreams. If you have ever dreamed of that special place or experience, we say WHY NOT NOW?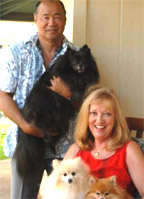 Sandy Lavarias
Exceptional Travel Advisor
Sandy has been with Travel Specialists since 2011. She has more than 40 years of travel industry experience and has traveled to over 27 countries. She is highly experienced with Azamara, Princess, Oceania, Paul Gauguin and Uniworld. Her favorite destinations are Barcelona, Paris and Thailand.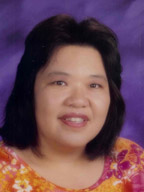 Sherri Ko
Incredible Travel Advisor
Sherri has been with Travel Specialists since 2011. She has more than 12 years of travel industry experience and has traveled to over 18 countries. She is highly experienced with Regent Seven Seas Cruises, AmaWaterways, Avalon, NCL, and Celebrity Cruises. Her favorite destination is anywhere Disney.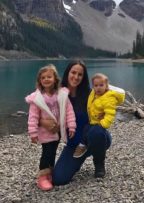 Jamie Colosimo
Phenomenal Travel Coordinator
Jamie is the newest member of the Travel Specialists team. Despite her background in Finance and a Master's Degree in Business, she joined Travel Specialists to pursue her one true passion: Travel! Together with her husband and children, she's explored over 25 countries. She specializes in family-friendly itineraries, premium cruises, custom land tours and the South Pacific. As a Navy wife, she's also a great resource for military discounts. Her favorite place is usually the one she just left and when she's not in the office, she's usually mapping out her own next big travel adventure.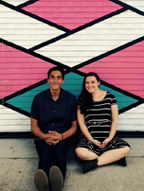 Tara McKeague
Executive Assistant
Tara has been with Travel Specialists since 2011. Her love for travel and different cultures led her to work in the Travel Industry. Having traveled throughout North America and Europe, her experiences have helped greatly in assisting our clients with their amazing vacations! Tara's favorite destinations are Switzerland and Israel, but she hopes to one day visit New Zealand!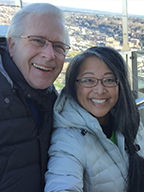 Teri Roney
Office Staff
My husband and I love getting away and simply walking through cities and towns in the USA. Exploring them on foot, eating at local eateries, checking out sporting events. Simply having fun. I have been with Travel Specialists since 2006. Countries Visited: Australia, Canada, Hong Kong, Japan, Malaysia, Philippines, Singapore, USA.
Our mission is to provide you the best vacation, travel experience and service possible. Why? Because experiencing fascinating cultures and sights and bringing home indelible memories is the essence of travel.
Wherever you want to go, whatever you want to do, please allow our team of travel professionals the opportunity of bringing your travel dreams to life. We look forward to working with you. Mahalo and Aloha.